HÔTEL LES CIGALES
The calm in the heart of the city
Re open in February 2018 as a fully renovated hotel, Les Cigales enjoys of an ideal situation in the city center of Nice a few steps away from la Promenade des Anglais, pedestrian aera with its shops and restaurants.
Its immaculate front contrast with the blue palm decoration of its lobby in which elegant and comfortable benches covered with copper have been set up.
Hotel les Cigales reveals 19 rooms decorated with a contemporary touch inspired by the Mediterranean's colors. Furniture made in Italy and lighting effects give our rooms a special atmosphere. The whole project created by an architect is design and modern and for sure will be warmly welcome by our faithful guest but will also attract new ones. Resin and Bolon have been used for our floors committing us in a sustainable, eco responsible approach and anti-allergic.
Enjoy the mild climate of our region on our rooftop terrace redesigned for your comfort. Sofa with umbrellas and garden tables to enjoy hot and cold drink at any time of the day.
Enter the deep waters and discover in a dreamlike landscape, lanternfishes strolling around plants.
Start your day with a contrast effect: softness of the morning light and dynamism of the colorful atmosphere.
Awake your senses by discovering our revisited buffet installed on an elegant metallic structure, sweet and salty items, regional and seasonal products let yourself be transported by all these flavors.
Every morning our gourmet breakfast offers crispy baguettes and mini pastries, light pancakes or waffles, delicious hot beverages, including our creamy cappuccino, our earl grey tea, fresh juices, organics dairy products, toasts with cheese or fruity marmalades, sweet and sour fruits or with cereals.
Our salted selection is composed of scrambled eggs and sausages.
No to mention our local touch including green and black tapenades and raw vegetable during spring and summer season.
For sure you will love it …
Luggage service
Your train or airplane schedule does not match with the time of availability of your room or your arrival and departure? …You can leave your luggage with us for free.
Front desk services
Our team is at your disposal for:
– Your transfer and taxis reservations (train station or airport)
– To plan a romantic night ( fruits, flowers, champagne)
– To organize cultural visits (museums, cities around Nice, Opera House)
– To book dinner or lunch in your favorite restaurant
Car park
The hotel has a space in front of the hotel to allow you to load and unload your luggage. We also offer 1 space in our private car park from 15€ to 20€ per day depend on the season. Reservation is compulsory with front desk (2m maximum)
Private Beach
Enjoy our famous beaches in Nice with rocks or sand at Villefranche sur Mer. You can borrow an umbrella and beach mattress free of charge. Also thanks to our partnership you can book your day at "LE GALET"private beach – 23€ per day and per person for inclusive of sun bed, umbrella and changing room.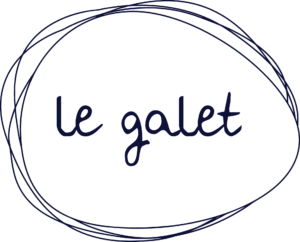 Our rooftop
Enjoy our rooftop terrace from April to October. It's all furnished for your comfort and ornate with flowers and plants.